New traders may hear about chart patterns and price action and how these things can help them earn more by knowing future directions of underlying assets. The daunting thing is that chart pattern information can be seen everywhere online. There are numerous options about what patterns can you rely. Instinct plays a huge role because various traders depict equal trend lines in different ways so that you can picture out what transpires with more complicated chart patterns. Above all, it is difficult for new traders to take in information concerning chart patterns. It is also difficult to understand all of them and then trade. The good news is that all of these can be over if you try using a great tool known as Autochartist.
INTRODUCING AUTOCHARTIST
What is it and how do you use it? In simple terms, it is a tool which continually examines charts for patterns and informs you once it has identified a pattern. You won't have to do second guesses and self doubt. You won't also have to worry about chart drawings because this tool will look for diagonal channels, descending and ascending triangles, falling and rising wedges, support and resistance levels, Fibonacci patterns, and flags. Above all it also simultaneously scans time frames which is a very complex thing for traders to manually do. In summary, when there is a legit pattern on the chart and on whichever time frame, Autochartist can help you out on this.
The tool has two versions. The first version is on that is in your Meta trader 4 terminal and it is an application that is web based. It comes with a downloading tutorial and an installer for Autochartist plugin for Meta Trader 5 or Meta Trader 4 platform. The web based application is basically more user friendly. You can scan a lot of details all in one window. You can see the story in pictures. Each time a chart pattern is known you will see the pattern's picture.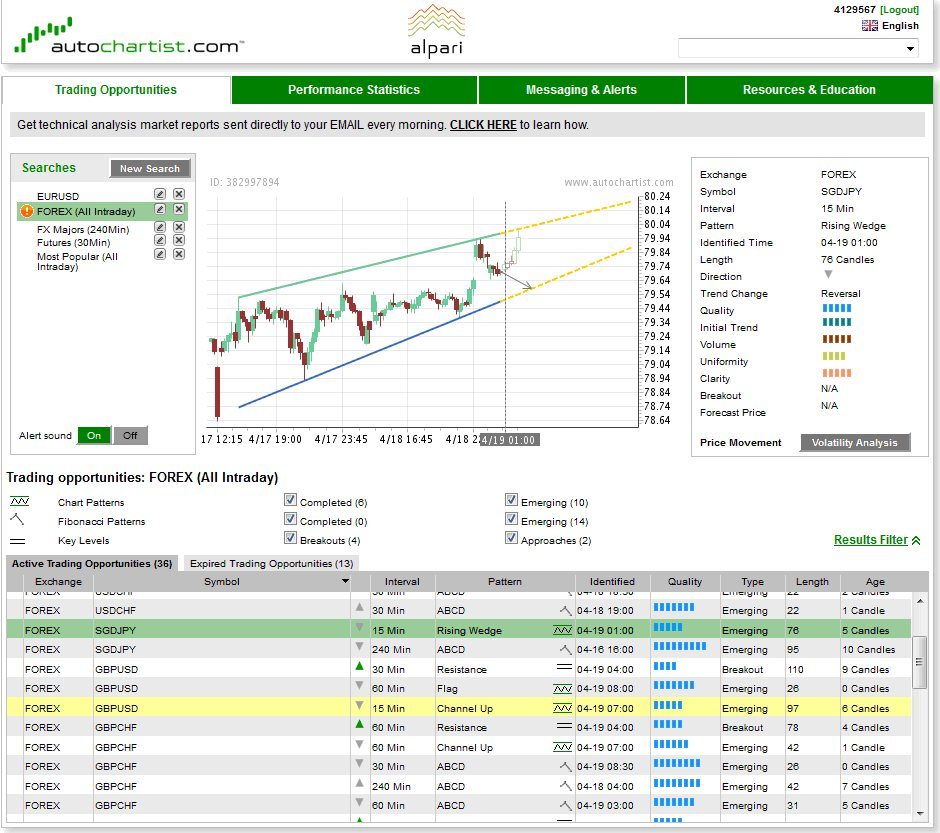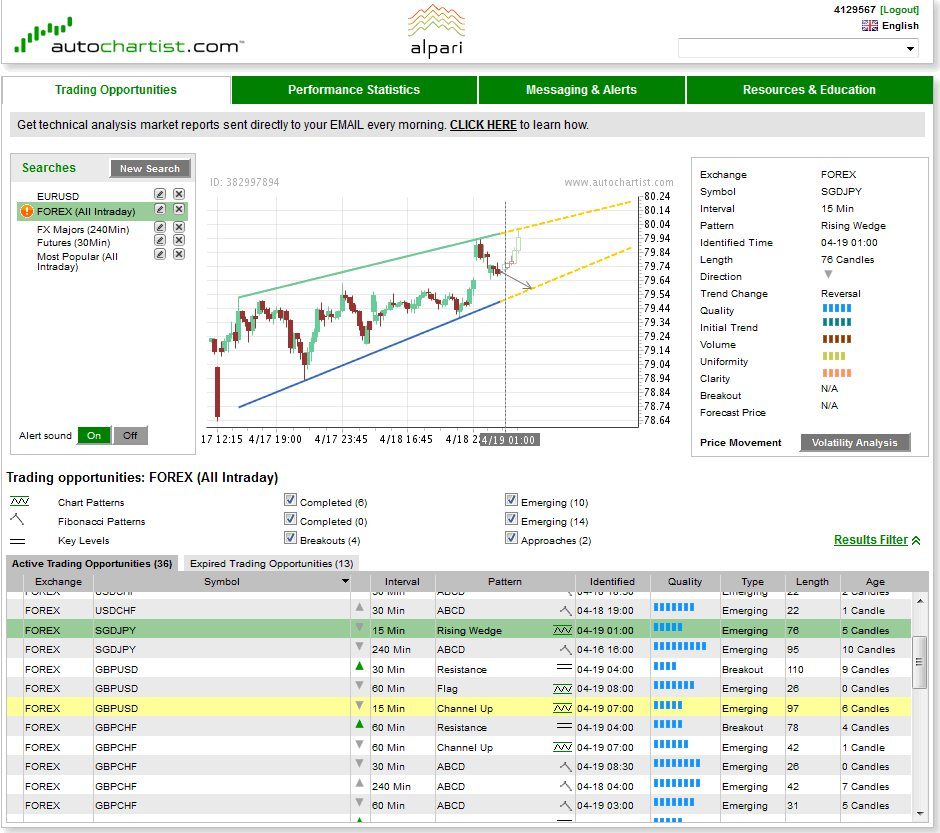 You will also see a list at the bottom part. This contains all known patters emerging and/or completed ones. When you click any of these patterns, you will have a real time chart with a pattern on it. When you look at the right hand side, you will see a panel with many details about the patterns strength as well as the direction predicted.
WHY IS THE AUTOCHARTIST BAD?
The Autochartist is a bit disappointing primarily because you have to pay for it. this may be quite normal because it is after al a professional software. It is not simply advertised out there as something free. As a matter of fact, when you have a paid software it becomes more reliable. It is actually quite fair because if you want somebody to do the job for you then you have to pay for it. Otherwise, you do it yourself. Moreover, another reason why it sucks is that it can be a bit complicated for new users. There will be a lot of information thrown at you and newbies may find it quite difficult to suck in. However, you will get used to it after some time.
WHY IS AUTOCHARTIST GOOD?
It make take you years to learn every information in this tool. But when you use Autochartist, all these information can be shrunk into one big knowledge bag. In no time, you can become a well experienced chartist. As mentioned before, it is a paid tool. The great news is that it offers a period of free trial and above all, you only get to pay a twenty dollar subscription. There are even forex brokers out there who offer the tool for free when you open a demo or live account with them.
FINALE
It may be hard to maneuver around at first use, but the Autochartist tool is quite popular and well respected by numerous new and experienced traders. It gets rid of your doubt when recognizing chart patterns as well as support and resistance levels. It also comes with extra features such as market news which you can receive in your mailbox.