Out of the man indicators out there only a few may stand out. However, most of these indicators require some sort of payment and they are not at all free. When there are free indicators online many are also using them. This would mean that there would be lags in the system. Luckily there are indicators out there that you can use for fee and not too many traders are using them. You can use these indicators for free when you have successfully installed Meta Trader 4 platform. Trade Assistant v1.14c is an indicator that can help you with your trading needs. What is the Trade Assistant v1.14c and how can you use it?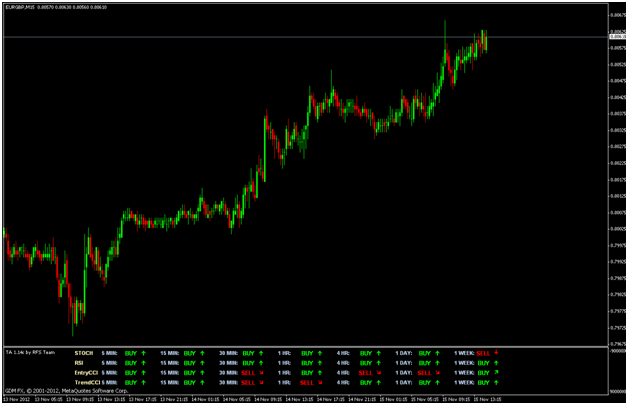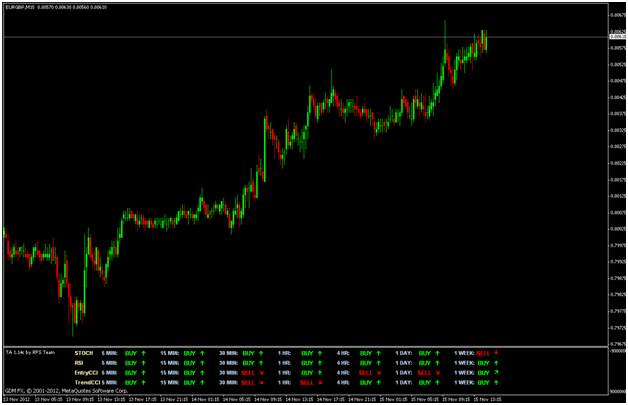 USING THE TRADE ASSISTANT
The first thing you need to take note before using this system is that you have to make sure that it will be installed properly on your chart or charts. Here are the steps for installing the indicator.
Download Trade Assistant v1.14c. After downloading it you can copy and paste it to your Meta Trader 4 platform folder where you keep your installed files. You can usually find MT4 on drive C. But you can install it somewhere else by simply copy and pasting it.
You have to close your Meta Trader 4 platform if it is open. After closing, reopen it.
When you have opened Meta Trader 4 platform you can then click "insert" then "indicators" then "custom" then click TA_1.4c.
The steps are so easy. This is actually a generic way of installing any indicator out there and it can surely be of great help to you. Once you have done all of these steps you will notice that the custom indicator is shown below or at the bottom. Looking at the left side of your chart you will notice four indicators and seven time frames. Now that is a lot of time frames. This number is actually ideal because trading with a single time frame is almost suicide. If you want a better trading experience then you have to explore more. Going back to you charts, you have to know price movements with higher time frames. This is where Trade Assistant v1.14c enters the picture.
WHY IS TRADE ASSISTANT BAD?
You do not have to think really hard why Trade Assistant is not so good. Well, if you are a very selective trader then you would want to wait for the alignment of signals. You also need to wait if the indicator will show similar color across the chart. If you are picky and you do exactly this then you might get your signals every ten years. Then this will surely suck. It can also be quite bad if you solely rely for it to trade. The most ideal tool that you can come across with is your head and common sense. You have to filter signals that the indicator provides you. That is why you have to regularly check charts to know if they agree. You must remember that this is not a miracle indicator. It has its lapses too.
WHY IS TRADE ASSISTANT GOOD?
It is a great tool because it can easily show you the market path. This means that you can identify market direction on all time frames using not just one but four vital indicators. What more could you want? Knowing where the market is going means that you can greatly earn more with Binary Trading. When you use your own system together with this tool, you will most likely have money markers with you. The great thing is that you can use it according to your preferences. You might probably want to benefit from it as a finder for trends and trade only in the path of higher time frames with one of your preferred tools. You can also use it as alone. Whichever way you want to use it, just make sure that you download the demo account first.
FINALE
This product is not over advertized on the web. It does not give false advertisements or fake features. The thing why you will like it is that it is clear and functions precisely as advertised. When you try it you will surely find it quite helpful for your trading needs.