When it comes to making money from binary options there are two vital elements that you need. These elements are your trading skills and BOB. Yes, that's right BOB. What is it? It's simply a way cooler term for Binary Options Broker. The trading element is very complicated since it comes with tedious practice and training. However, trading is not the focus here. In this article let's set aside trading and assume that you have already mastered it and put the spotlight on BOB. Just remember two things with BOB – if it's bad you'll have lower or lesser success rates; if it's good then you'll have that smile on your face.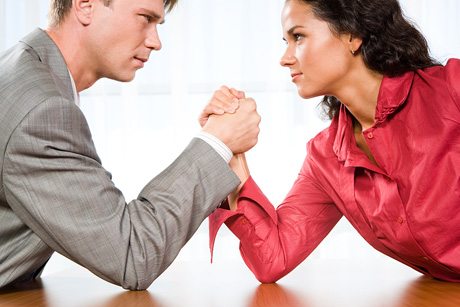 Just as trading is tricky, selecting a good binary options broker can also be a very difficult task. Comparing one broker to another can be the key towards searching for that ideal trading guide.
Here are some ways that can help you compare brokers:
1. SUPPORT AND ACCESS
Language – accessibility means that you can easily access what you need. Language is of course a vital part of trading. Yes, English may be the most popular spoken language but there are other markets out there that do not trade using the language. Thus, make sure that your BOB speaks the same language as you do.
Customer Support – Binary options has rapidly risen in popularity. More and more people want to taste it quick moves and easy profits. However, hopeful traders do not know where to start so they really need someone to guide them. Novice traders need someone to talk to and someone to teach them about the ins and outs of the trade. This is why many traders compare brokers based on the support that they give and the knowledge that they possess. Traders also compare their brokers based on Live Chat operators and Account managers. The use of customer support is to extend withdrawals and deposits or technical problems that may arise.
Platform – The reality is that you will always need a user friendly platform when it comes to trading. However, some easy to use platforms may not be too good for advanced traders. Depending on the type of trader that you are, you need to know what kind of platform you need. For example, if you require some complicated tools and special orders, you will most likely use a platform that focuses more on such aspects than convenience of use.
2. YOUR MONEY
Refund and returns – Everyone who trades obviously wants higher pay outs. Who wouldn't need and eighty percent ITM trade rather than a sixty five percent? Refunds presented for Out of the Money trades can provide more money management technique. This way you can also compare brokers.
Promotions and Bonuses – a lot of trades like to hunt for huge bonuses and it is a key aspect that they properly check on their BOB. Nonetheless, a huge bonus isn't always the good way to do in trading because it has some strings attached and sometimes need you to trade in specific volume before you may withdraw. Some brokers even offer exciting promos but typically on limited time offers.
Minimum Deposit – there are trades out there who just want to a have a taste of the industry. They are not even that convinced about binary options trading and they just make smaller deposits. Nobody actually wants to gamble on a thousand dollars just to test the market. A lot simply cannot afford to hand over huge investments and end up with only a few for trading. It actually depends on the depth of your pocket and your gusto as a trader.
Deposits and Withdrawals – withdrawing cash can often be a horrible procedure. Some brokers even make it more daunting for you. Every trader should deeply consider this aspect. After all, it can be very hurtful to see an increase in your account but you cannot easily withdraw it in the end. In another note, you also look for a more convenient manner to deposit cash and not just withdrawing. PayPal can be very convenient and it is actually a favored wire transfer.
Fees – Typically, BOBs ask for fees when you want to withdraw you cash and these fees differ from one broker to another. As a trader, you naturally want these fees to be low and this is one reason why should opt to compare traders. Nonetheless, brokers may have different kinds of fees not just for withdrawals. This is why it is ideal for you to clearly read the Terms and conditions. Lower fees are always better.
3. TRADING PLAN
Tools and Options – when you select your BOD you have to consider the options and tools that they provide. You may need features such as Up and Down option or boundary in and out options. You may also need No Touch or One Touch and Sixty seconds options. Tools like Roll Over and Close now may be provided by one broker but not in another.
Expiry times – Some trader do not use 60 second options while others never opt for monthly expiry times. This typically depends on what kind of trader you are and what are the times that give you more comfort. Hence, if you have a strategy that is only made for sixty second options and your broker does not offer this kind of expiry time then you have to look for another broker.
Amount of Trade – a vital part in selecting a broker is the trade amount. This is directly linked to the amount that you really want to invest. If you want to start with smaller trades then look for BOB that offers lesser position sizes.
Assets – different strategies work in different asset categories. Many traders only focus on few assets. As a matter of fact, this can be a deal breaker. Many traders will end right at the beginning when brokers do not provide the right assets they prefer to trade.
4. EDUCATION AND TRAINING
It is called gambling or financial suicide when you trade without educating and training yourself first. This is why when you badly want to trade you have to choose a binary options broker that can teach you the basics of the risky industry. If you are a novice, see to it that the broker offers a free demo account for you to practice on.
5. WATCH OUT FOR SCAMS
Even in the Binary Options industry, there are scammers everywhere. The best way for you to protect yourself against these posers is to choose a regulated broker. This may be a brilliant idea but looking for a regulated broker may be quite hard to find. But the good news is it is not impossible to find one. All you need to do is to intently research about your target brokers and then compare and contrast.
FINALE
As you can see, you always have to make your own due diligence and it is the only right thing to do since you also learn about the industry as a whole this way. I would advise that you also check our recommended brokers that you can start with, here.