As the old saying goes, if you want something done right, do it yourself. Many times, there isn't a better choice than yourself, provided you have the right info and know-how to do whatever that something is. You obviously don't want to venture out into something that is way over your head. You need a solid foundation to be able to do the job well. To do something right, you need the training, experience, tools and sometimes assistance necessary to complete the job. Which, comes down to a question we hear often. Can traders build their own Binary Options strategy? The answer is "Yes". Have a look.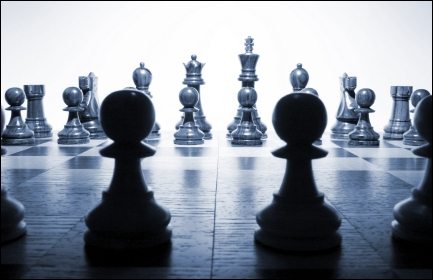 WHAT YOU WILL LEARN HERE:
Steps needed to build your strategy!
Tips to get it better
Step 1 – TRADING TOOLS
To build your own strategy, tools are necessary. Tools in trading include technical indicators, charting packages and almost anything that can help you read market behavior better. Knowing tools are necessary, we have many available on our site. We offer a number of indicators, which will help you to measure momentum, trend strength, over purchased and over sold conditions, so you don't have the tedious strain of search, but the ease of simple reliable convenience.
Step 2 – TRAINING
If you don't understand how to use them, what good are tools? A prime example is a staple gun, which is used for stapling, not sewing. This is the reason for our training. We teach our students what you are capable of doing with specific indicators. Every trading tool we offer has specific strengths for our students to learn to exploit, as well as us teaching weaknesses that must be avoided. Our Binary Options Trading School will help train you with the best possible foundation. It is not the traditional broker type education where your learning is limited. We have extensive knowledge and a great volume of tools and training that offers a true foundation to build success.
Step 3 – EXPIRIENCE
There is no real substitute for live market trading experience; however, we can offer you a pretty good simulated real life experience through our CommuniTrader platform. The platform is basically like the real thing with the exception you use virtual money / i.e. demo money. Signing up for a binary options broker can be a chore and generally they do require a deposit to use the platform. We do not. CommuniTrader platform is free. All that is necessary is to log into our trading forum and you will have access to the platform.
GET STARTED – BUILD YOUR STRATEGY!
Okay, you've got the training, the tools and the experience and you want to build your custom strategy. A strategy that is just yours and one you can be successful with and proud of. The problem is, you aren't sure where to start. Okay, enough with me rambling. Have a look at the following steps in building your very own successful strategy.
Tip #1 – PATIENCE
Know the type of investor you are. For instance, are you a short term trader or are you willing to invest time. Can you wait for a month for your option to expire or is 24 hour more your timeframe? Or even something faster, building more adrenaline? When you are able to answer the question of what type of trader you are, you will know what timeframe you should use for your charts. If you require a lot of trades, use short term charts, like 10 minute charts, but know that the "noise" level of the charts is higher; meaning, the real market direction is harder to see. If you are able to invest more time without becoming anxious, go for 4 hour or daily charts, which will make trading easier for most traders. Generally, higher timeframes mean more reliable price action, chart patterns and candlestick formations.
Tip #2 – TYPE OF TRADER
Trend follower and counter traders are the two main types of traders. Both utilize completely different strategies and you must make a decision as to what type of trader you are. A trend follower adopts the pullback – continuation principle of trend. First, the trader determines the trend. Once the trend is determined, he will wait for a move against the trend and once the price returns back in the direction of the initially identified trend, he will trade. The counter trader does the opposite, waiting for signs of trend weakness and once the trend weakens, will trade against the trend. You must decide which most suits you. Do you like being on the safe side, trading with the trend or are you more of a counter trader? Identifying the type of trader you are is necessary because you must identify the different indicators you will use, which is determined by trader type.
Among traders, the majority feel trend following is the best approach to utilize because the "trend is your friend". However, we don't know when the friend's loyalty will change as trends reverse.
Tip #3 – ASSETS
Using Binary Options, there are a range of assets that are available to be traded. However, it is not my belief that a trader engage in trading all of them. As the old saying goes, "less is more" and in trading this is often true. Assets move differently, some are calmer and some are quite noisy. Once you have determined which type of trader you are, pic an appropriate asset and learn the way it moves. This is the reason for the "less is more" in trading. Trading fewer assets means you will become more familiar you will be with their movement particulars.
Tip #4 – EXPIRY TIME
Adapting your expiry time is a very delicate and important aspect of binary options trading and you must be aware of this and treat it as such. A unsuccessful trade can be turned into a successful trade with a well-chosen expiry time. It will be necessary to adapt the expiry time according to the conditions of the market. In a slow market, a longer expiry time should be chosen, and the opposite in a faster moving market.
FINALE
You followed the steps above, creating your own master strategy. Now, it is time to begin to trade. Wait! Before you jump the gun, do not fall into the assumption that you are ready to begin trading with real money. The reason is because you do not know how it will perform under the conditions of the market. Therefore, testing is necessary, which can easily be done by utilizing our CommuniTraders platform. Likely you will need to modify your original strategy along the way. Another reason for the demo account. It is much better to make these modifications to your strategy on a demo account. Last but not least, by all means, share your strategy once you are done!