Economy as itself is very important since it affects global finance market. That is why you need to know what is happening in order to succed in binary options trading. That is why economic calendar is a good tool which can give you better insight. You can always follow at our binary options economic calendar here.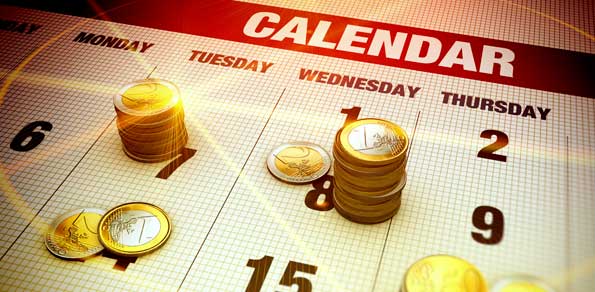 WHAT YOU WILL LEARN HERE:
What is economic calendar?
Why is it bad and why is it good?
How to use economic calendar?
Economic calendar is a very useful tool and if you want to be good at trading you will have to start using it since no matter what kind of trader you are, it is used for every market(forex, commodities, etc.).  It is in such demand because it gives the traders straight news or indicators on what is going to happen in the industry and when is it going to be released. Some of the news are more important the others, usually that is noted. To keep track with calendar is important side when it comes to fundamental analysis and therefore can not be ignored. If you have ever witnesses a reversal on the chart, it was probably due to some important news – that is how much of an impact it does.
WHY IS IT BAD AND WHY IS IT GOOD?
You have to know that this tool can be used only as information source, meaning that it will not teach you how to be a better trader since it already thinks you know how to use it. You have to understand it and use it in proper way for trading. At first it is good that you just look at it and see certain events and check how the market responds to it, the more you will know the better you can actually trade. Try it on demo account first. This way you prepare for the market.
HOW TO USE ECONOMIC CALENDAR?
Anything you trade, any asset, let it that be currency or commoditiy, you have to be able to read the news and interpret it. Let us take a look at one example on how you can use economic calendar at your advantage and potential profit at the end. In this case we will take a look at GBP/USD pair and perform binary option trade.
From the picture below we can see release of a news that is interesting, which is boe inflation report. This report has been in downtrend for GBP from the start of financial crisis in 2008. The effects of that are still here and therefore the economy situation is not looking bright for british pound, therefore we decide to make a PUT on this trade in our prefered binary options broker.
FINALE
Economic calendar is something that is a must have as you can see. It can help you soo much when it comes to trading, so start following it. We have one available for you to use it here. If you are a beginner i would suggest to follow few of the events very closely and see what happens. This way you ensure to know this for next time.