We all make mistakes, we are not robots. Even if are not aware, we make small mistakes on daily basis. Trading in general aswell in binary options is also dealing with mistakes since no one is perfect 100% trader. Read these common mistakes that people tend to do when it comes to trading binary options.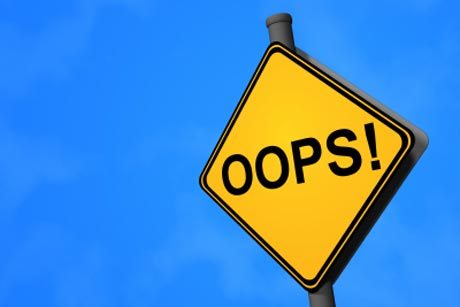 1. OPENING TOO MUCH ACCOUNTS!
You do not need to open account on every binary options platform you see. It is better to focus and find one that will be reliable and will have everything you want. This way you will not be confused and lose time with logging in and such things. You have to minimize the work for yourself. But if it is a must, just do not go with more then 2 or 3 at once.
2. HOW MUCH IS ENOUGH TO START WITH?
You are asking how much to deposit for the first time. You have to keep in mind what is your plan and that you will have enough foor for errors in your trading account, otherwise you will be out of one soon. Also, it is not good to go all in and deposit few thousand dollars when you do not know fundamental things and also you need to get to know the broker and how trustable it is. Also please do not fall for free trainings and one-on-one sessions if you depost more money. You are better off learning from our website. But knowledge is important and a must.
3. BONUS OFFERS!
Free money while depositing certain amount is definitely appealing but you ahve to know what that means for you in real world. It sounds very good but ask your broker or account manager what does it mean for you if you accept this bonus. Sometimes it is better to not accept bonus because they want ridicilious amount of trading volume.
4. DO NOT START RIGHT AWAY!
What i mean is that when you have fully functional account do not get over excited and opening trades left and right. Focus! the time has come to slowly and with discipline build the account. Take your time and do soome demo trading to accumulate to platform. Research and act accordingly.
5.  BROKERS THAT WANT YOU!
Check from different sources what are good brokers, do not settle with first one you see. You have to check if they are regulated, it is jsut better so you are safe when you go to sleep. Also do not trust broker on everything, he is there to make money from business.
If you will get any premium accounts offers or VIP accounts, you should check if they are reliable broker by withdrawing some money and how long does it take them and such things. It should not take them more then 2 weeks.