Markets are open 24 hours per day which means that trading is possible at any time around the globe. There is no human who can track everything. We have people who trade profesionally and trade as business and full-time job but there is plenty more of part time traders. To manage time is almost important as risk management. So let us take a look at some important rules.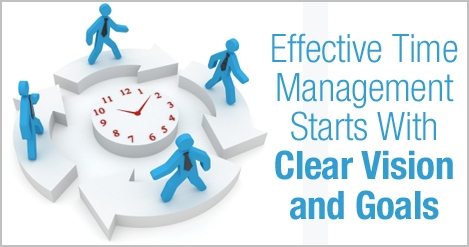 1. SPECIFY TIME FOR TRADING
You have to setup yourself specific time in your day which will be dedicated to trading binary options. To establish a good time you need to take in considertaion many things. This is something you need to think about for yourself. For example, if you are an european trader, at noon you can trade on asian market aswell on US market. But when you are doing it, be focused and do that only. Specialize yourself for one market and few trading assets. You also have to make sure that you do all important other tasks you had in mind for the day before or after the trading zone and you can consider trading as one of them.
2. TRADING SHOULD BE ON DAILY TO-DO!
After you have set up a trading time that will fit you you also have to stick to it, be consistent is the next rule. Try to always trade beetwen the choosen hours so it is turned into routine. Other tasks or new tasks that came in during day should be taken care of before or after the specified trading hours. Make sure of that and you will be better off. These small things can keep you on the right way because trading is not a hobby.
3.  DO SOME SPORTS!
Did you think you will be lazy and trade binary options and get rich. Well you have to keep your mind fresh and active and that means daily exercise. Do what you like to do, go running or swimming or just go to a walk or fitness. This way you will feel more energized and more focuse and relaxed while trading.
4. SPECIALZE YOURSELF!
We all have problems with time, it is just not enough off it. So we have to make sure that we maximize the hours we have. Therefore we can not trade everything and it is better that when we trade,  that we trade good. That is why it is better to specialize to assets that are available for trading during your choosen trading hours and definitely focus on them and win.
5. END OF TRADING AND NEXT DAY!
Have your limits, when it comes to losses and profits aswell. You can setup yourself if you win a certain percentage per day you end trading because otherise it can turn around against you and yo ustart losing. Same applies to losing, after certain amount of losses you should stop trading and go out and start again the next day when you are fresh again and focused. You definitely should not try to make up money from yesterdays losses. It does not work like that and can only lead to even more losing trades. Stick to your plan and when your trading hours are over, finish and go to sleep or watch tv so you do not make mistakes.
At the end you should always think about the next day. What can happen, go through some of your news channels, events that can happen and could affect your trades and opportunities that could rise.